Taste of Farmers Market 2018
Last week was the annual Taste of Farmers Market. Thanks to all that participated and stopped by the Marconda's table. If you missed it… well, this post is for you. Also, thank you to Chef, Gerard Bozoghlian from Gardel's Chimichurri for providing the marinade and four hours of manning the grill.
This year we marinated chicken and Flat Iron steak in our Gardel's Chimichurri sauce. The feedback from the crowd was very positive so we felt we should let the cat out of the bag and give you some inside tips on how to achieve this recipe at home. Below is a step-by-step guide to grilling up some amazing Flat Iron Marconda's steak, feel free to repeat with chicken.
Buy Flat Iron steaks, about 4, 10 oz steaks for 1 jar of Gardel's Chimichurri sauce.
Place steaks in a plastic bag or marinating container.
Pour jar of Gardels Chimichurri sauce over meat but save some for a topping just before you're done.
Place in fridge and marinate overnight or up to 24 hours.
Pull the meat out an hour before grilling.
Grill meat over flam to char outside.
Not sure what the internal temp should be? See the chart below.
Bring back that remaining Gardel's Chimichurri and place on top.
Always slice the Flat Iron thin and across the grain.
Enjoy your meal!
Rare………………………………….120 to 125 degrees F
Medium Rare……………………..130 to 135 degrees F
Medium……………………………..140 to 145 degrees F
Medium Well………………………150 to 155 degrees F
Well Done…………………………..160 degrees F and above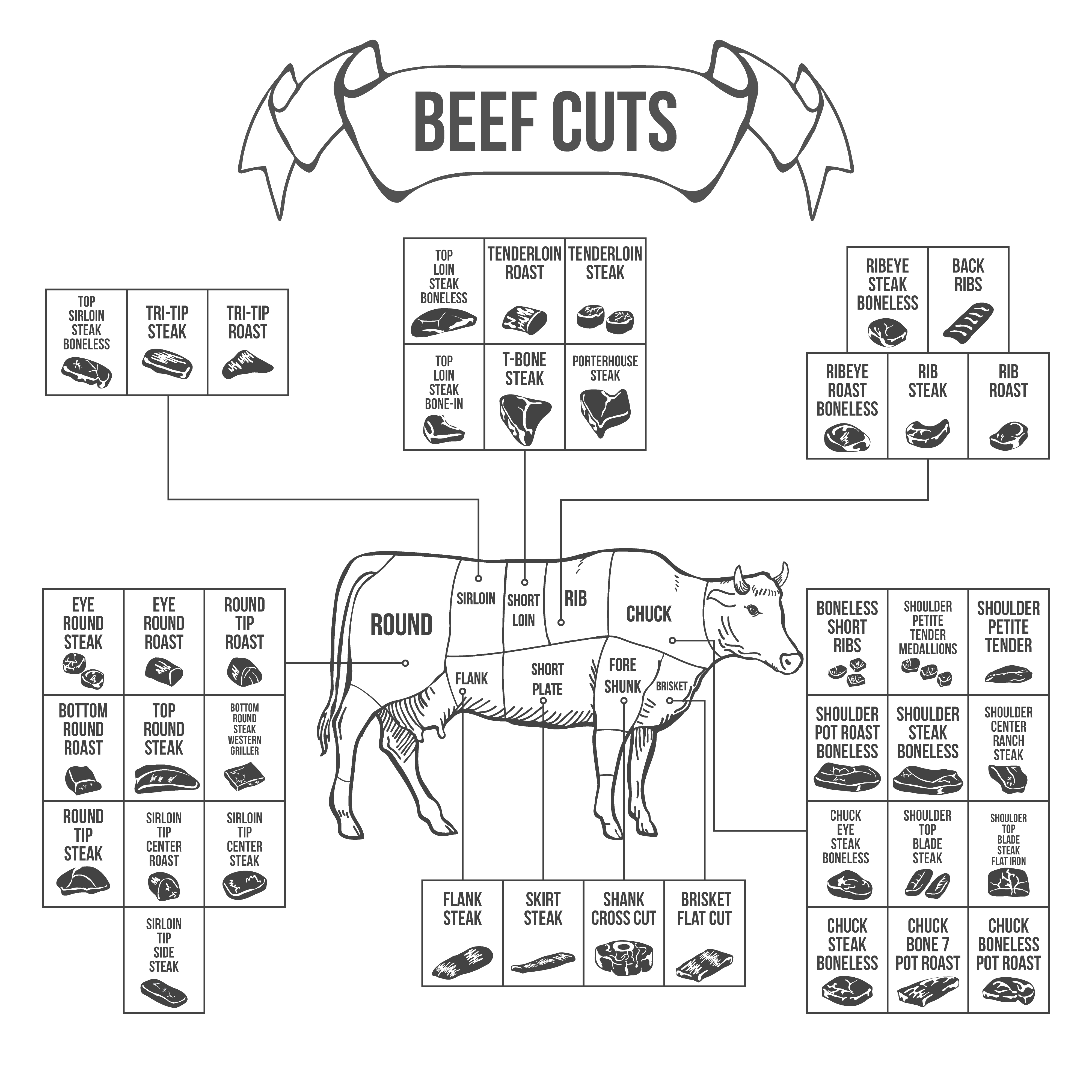 Did you know there are well over a dozen cuts of beef? From the head of the cow to its tail, you can find a cut designed for almost any method of cooking. For example, you're best off roasting a chuck since it's so tough, but a tenderloin requires no more than a...