Our Meat
Sustainably and humanely raised, without antibiotics or hormones.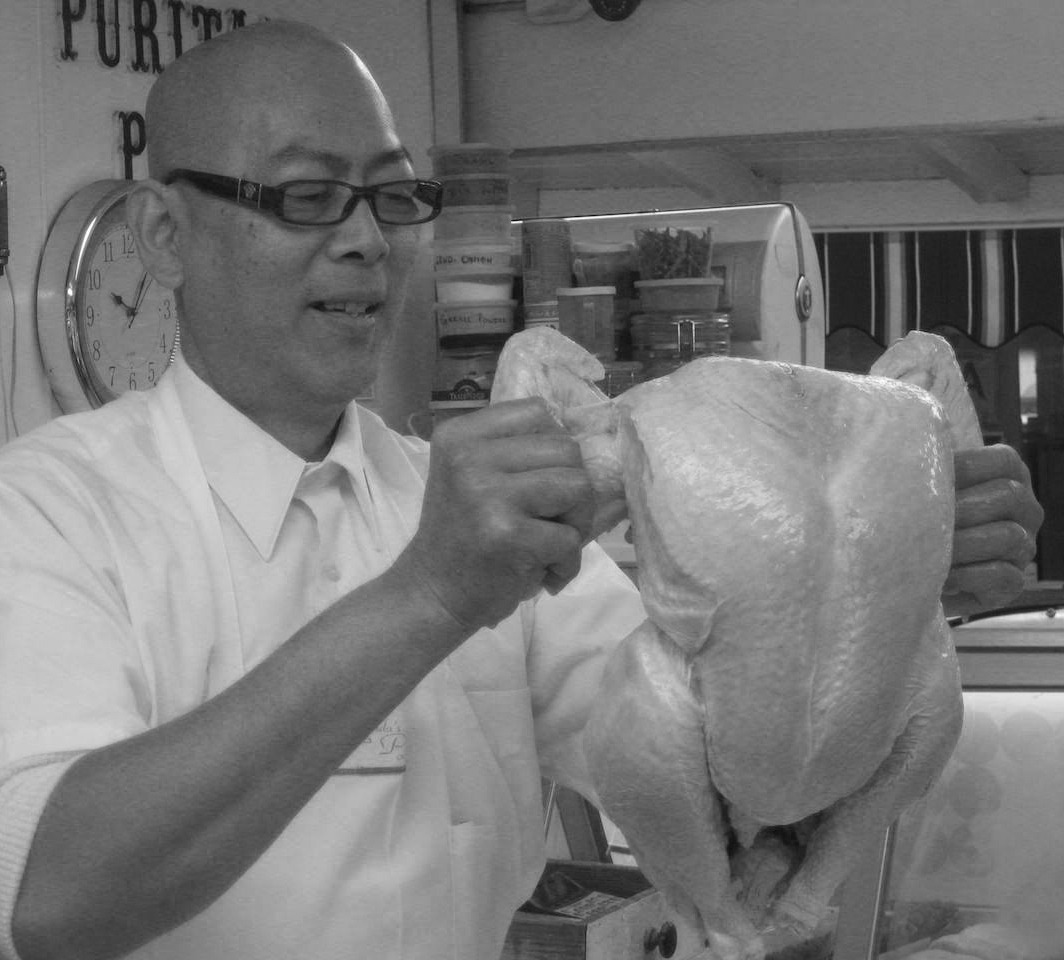 Certified Piedmontese Beef at Marconda's 
Our Certified Piedmontese beef comes from an Italian breed of cattle, naturally raised without the use of hormones, steroids, or antibiotics. Instead, our cattle are humanely raised on a vegetarian diet by small, sustainable ranchers in the United States. All the while, this meat is higher in protein, lower in fat and cholesterol, and more tender than other meats. Read more about Piedmontese beef here.
All-Natural Poultry at Puritan Poultry
In addition, we offer a wide variety of poultry items, including eggs, whole chickens, chicken feet, turkeys, giblets, and the rest. All natural and humanely raised. We also carry many specialty poultry items including Squab, quail, pheasant, rabbit, foie gras, geese, ducks and many oven ready products marinated, sliced and prepared for you.
Old-Fashioned, Butcher Service. We wouldn't be a butcher if we didn't have rib-eye and porterhouse cuts. You name it, we can do it. In addition to our Piedmontese Beef and USDA prime meat, we offer a wide variety of standard meats. From whole pigs to buffalo steaks, venison, or a 3-inch custom cut porterhouse steak, we carry it. Looking for veal? We've got it. Check out our recipes for Herbed Veal Chops and Osso Buco. From custom cuts to specialty rubs and marinades, we've got you covered. Need a custom cut? No problem. We do special blends and all. Our wide range of Thumann's deli meats can be sliced as thin as paper to thick slices for salad, all provided to your satisfaction, even our all-natural, nitrate-free black forest hams.
Looking for a few items to spice things up?
Custom aged meats
Our homemade BBQ rub (for ribs, chicken, etc.)
A carne asada marinade that's one of the best in town
Homemade sausages from our family's recipes
Our famous, deluxe meatloaf
Lamb, aged in our dry aging cooler
The Farmers Market
6333 W. 3rd St., Stall 514
Los Angeles, CA 90036
OPEN EVERYDAY 
9:00 am – 6:00 pm
* Two-hour parking validation with purchase at The Farmers Market & The Grove.